2017 IXPUG US Annual Meeting
2013 is the year when the Intel Xeon Phi Users Group (IXPUG) met for the first time. Venue of the meeting was the Texas Advanced Computing Center (TACC), at that time home of the sixth fastest supercomputer and Intel Xeon Phi (Knights Corner) accelerated Stampede.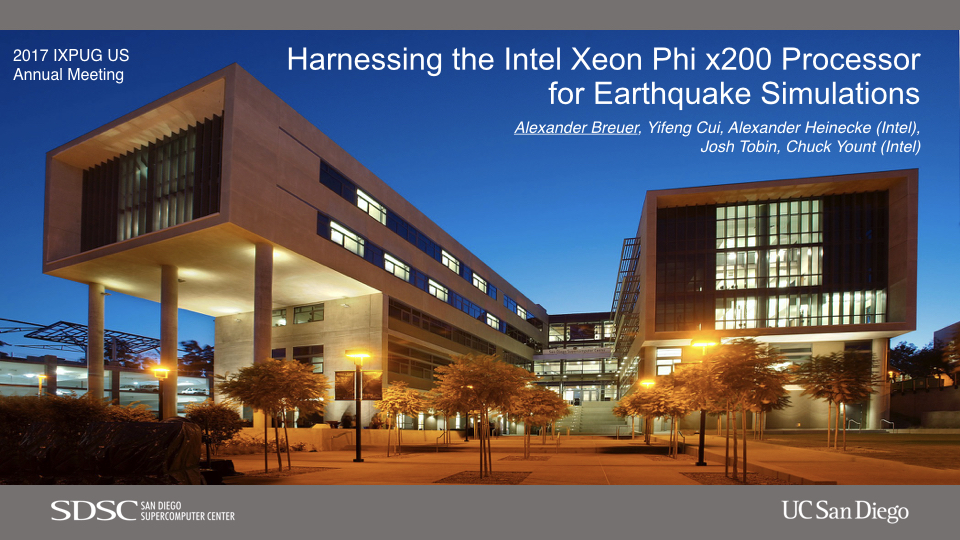 Now, four years later, the newest open science flagship supercomputer at TACC, Stampede2, features 4,200 Xeon Phi (Knights Landing) nodes and just entered production. At the same time, the IXPUG US Annual Meeting returns to Austin, TX. Starting on Tuesday (09/26/17), the three-day event brings, once again, together the community surrounding Xeon Phi.
EDGE is part of the presentation "Harnessing the Intel Xeon Phi x200 Processor for Earthquake Simulations". Here, we share best practices and lessons learned on the Phi side of the code. For those of you, who can't make it to Austin: The slides are already in EDGE's assets repository. Additionally, details on remote participation are available through the event's homepage.