The slides of the talk "The Efficient Integration of Field Data into an Unstructured Software", part of the minisymposium "Numerical Methods for Emerging HPC Technologies in Computational Geosciences" at SIAM GS21, are now available from EDGE's data repository.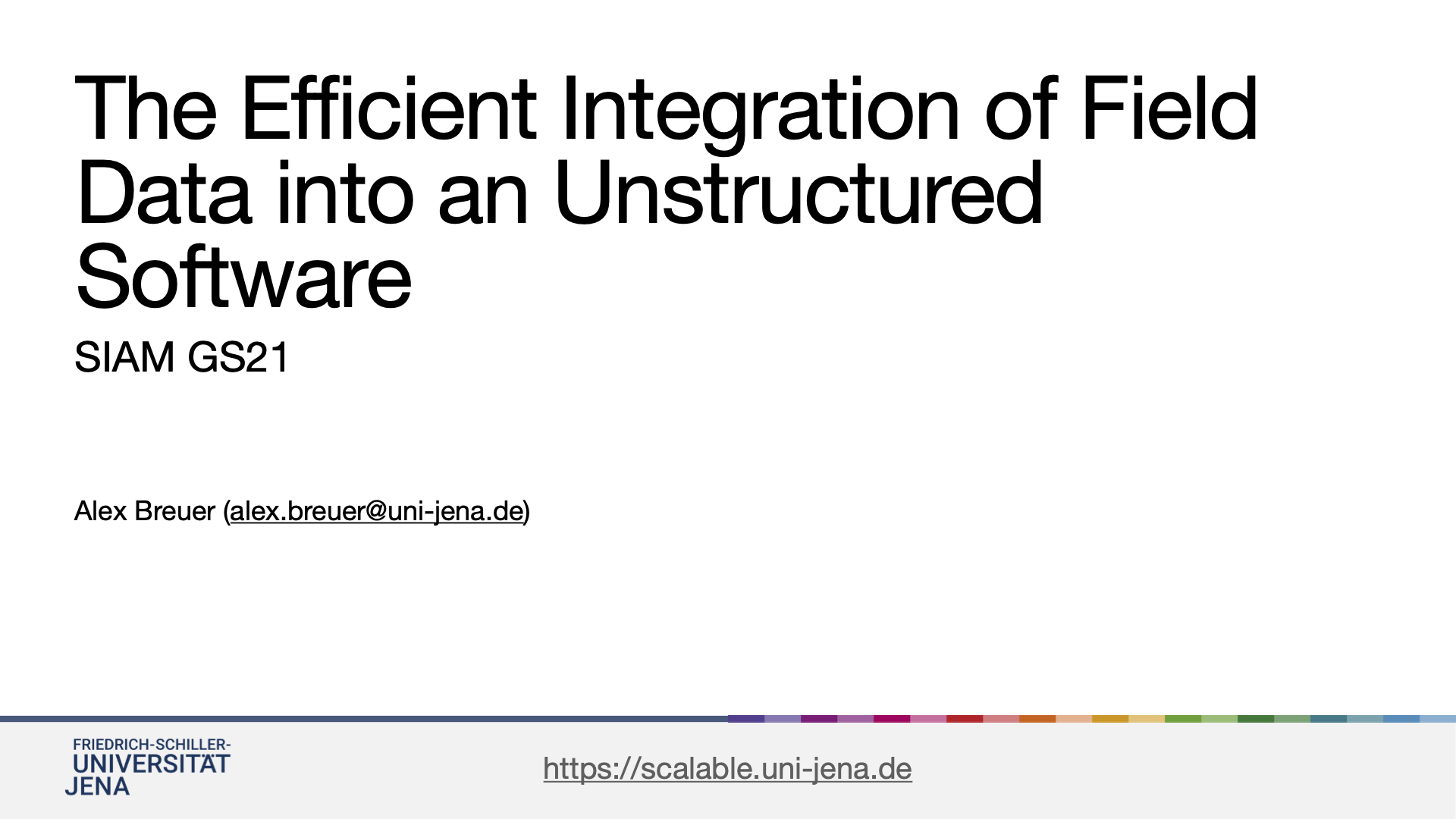 EDGE is part of the poster presentation "EDGE: Development and Verification of a Large-scale Wave Propagation Software" at the SIAM Conference on Computational Science and Engineering 2021 (CSE21). The respective poster session is on Tue, March 2, 2021 from 5PM to 6PM CST. Further details are available from CSE21's homepage.
You can access the shown map of High-F's study area at http://short.dial3343.org/cse21map and EDGE's results at http://short.dial3343.org/cse21lahab.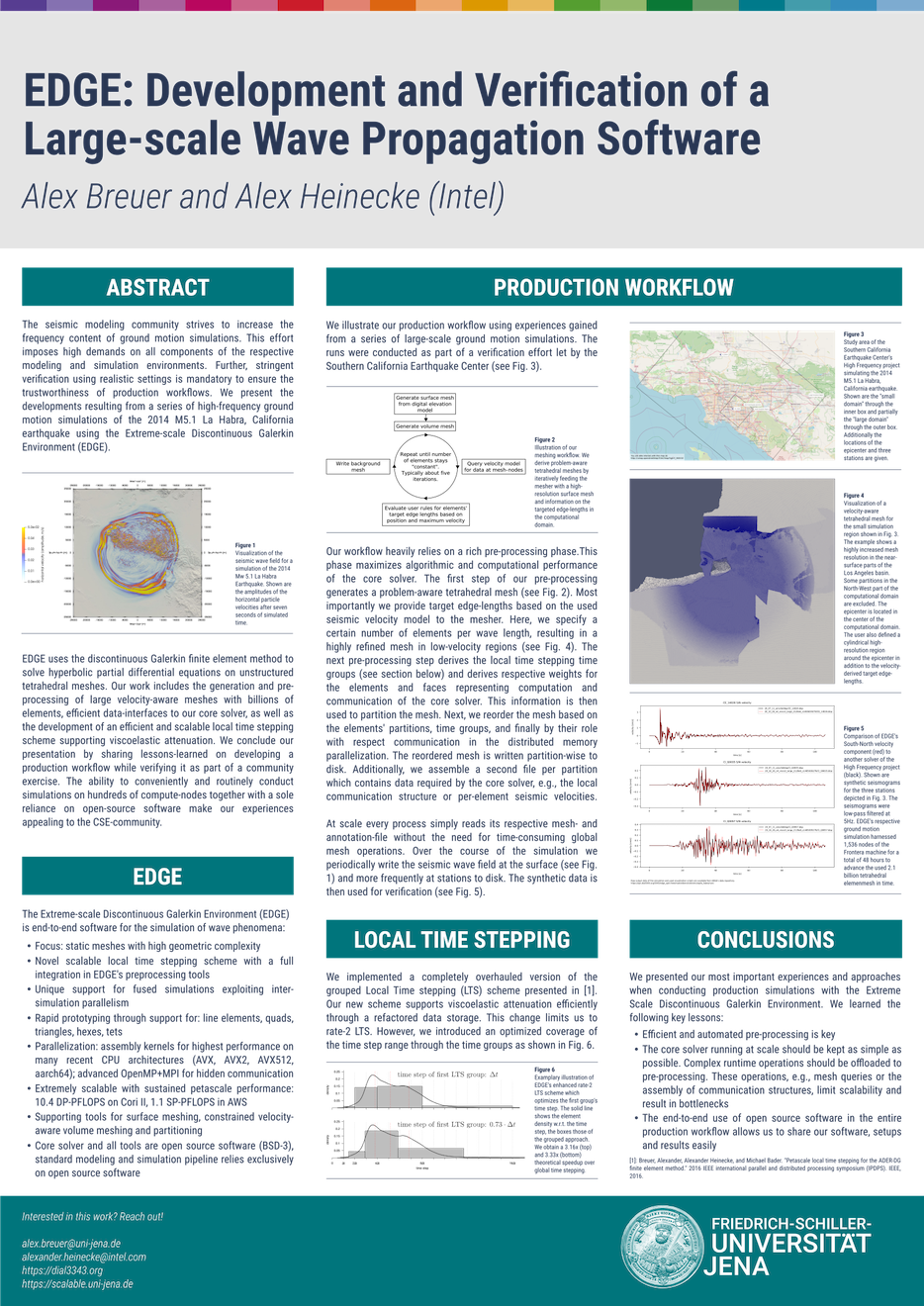 ISC High Performance 2019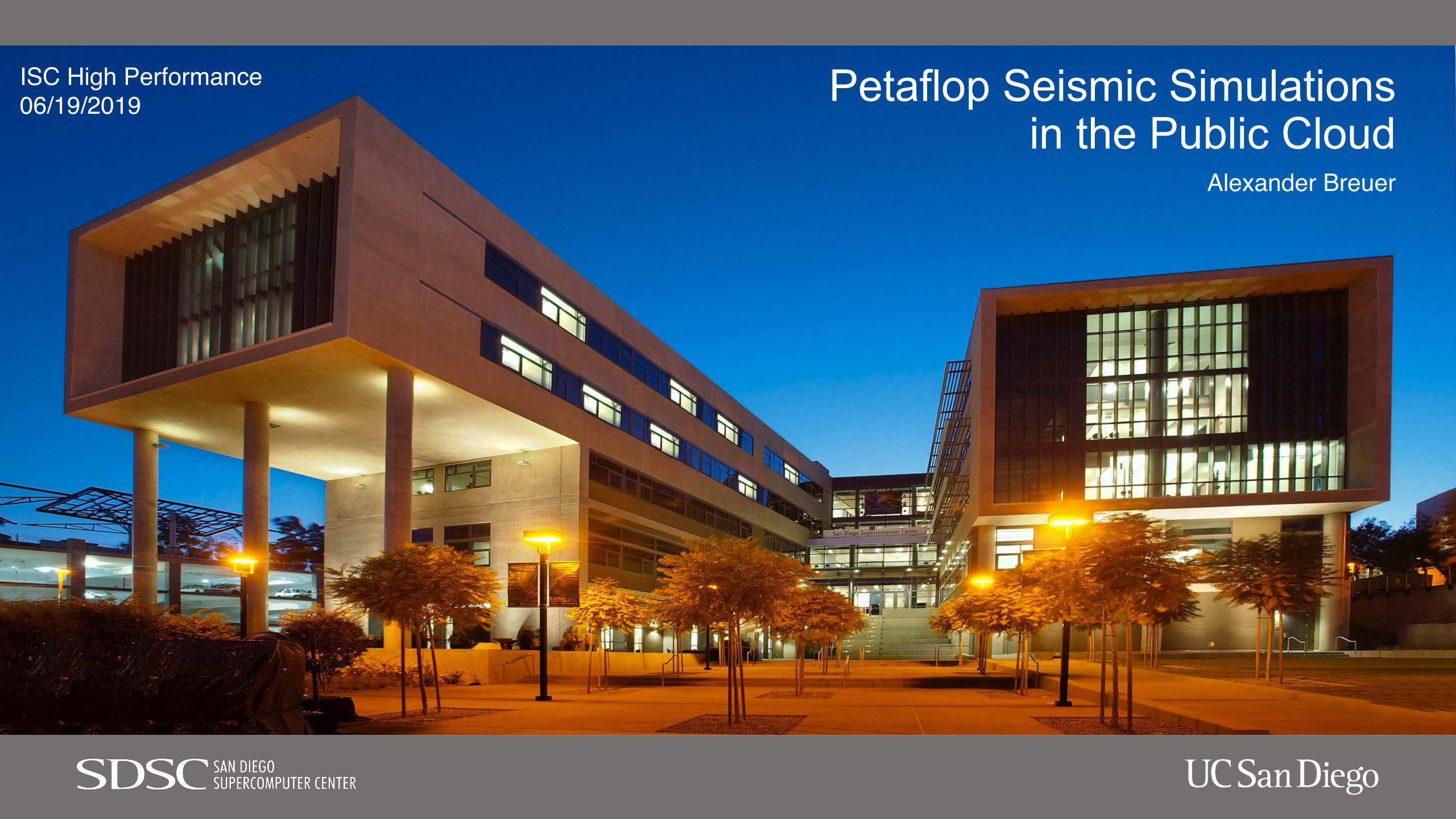 The slides of the presentation at ISC High Performance 2019 are now available from the assets repository at http://short.dial3343.org/isc19sli. Included are some first results on AWS's new Elastic Fabric Adapter (EFA), offering a theoretical multi-flow bandwidth of up to 100Gbps.
---
All Posts